WMU-Cooley Law School's Lansing campus honored more than 35 students March 24 for their leadership roles with various student organizations and for achieving academic excellence by being named to the Dean's List or Honor Roll.
Julie Lawler-Hoyle received the Distinguished Student Award for her academic, service and student involvement.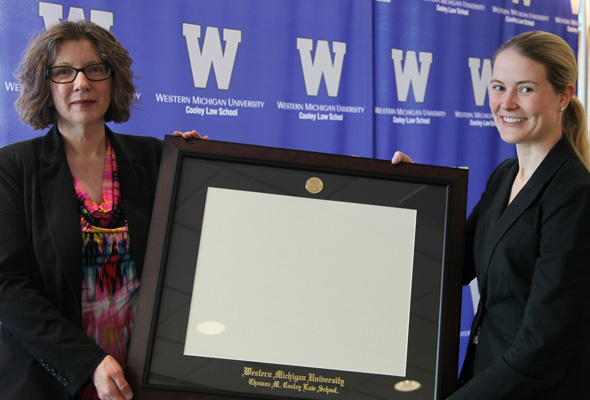 The recipients of the Leadership Achievement Award were ReNita Antoine, Randy Petrowski, Jennifer Reed and Elisa Roeseler. 
Special recognition for academic excellence was presented to Zachary Stempien for receiving 22 Certificates of Merit out of 28 courses completed in law school.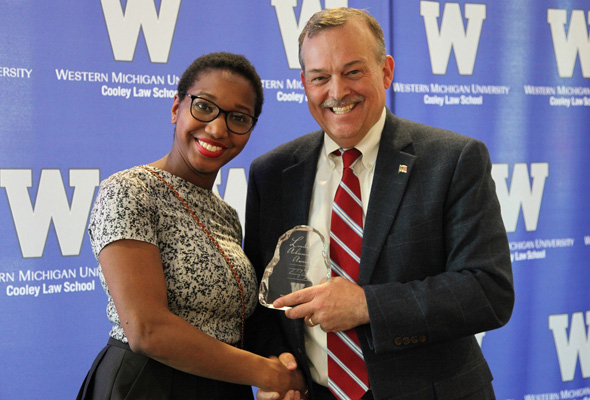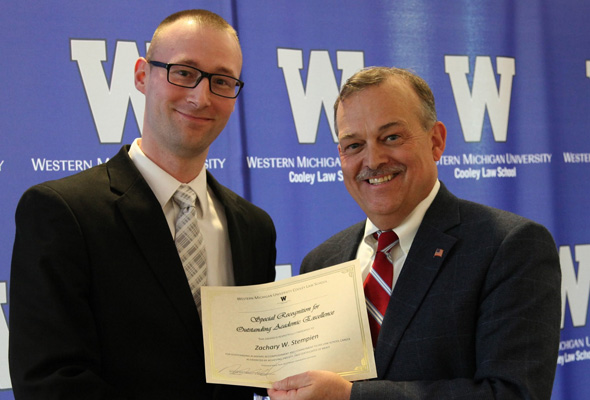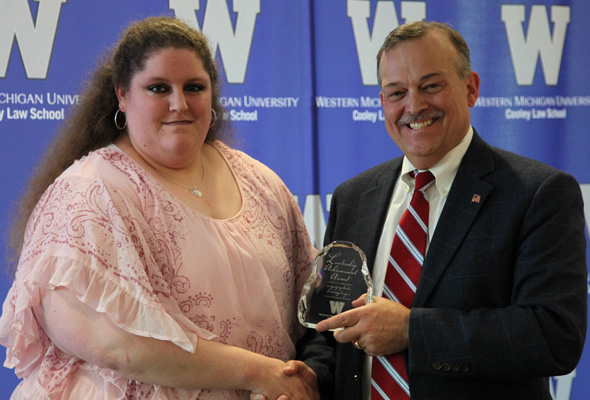 Mar 24 2017