Image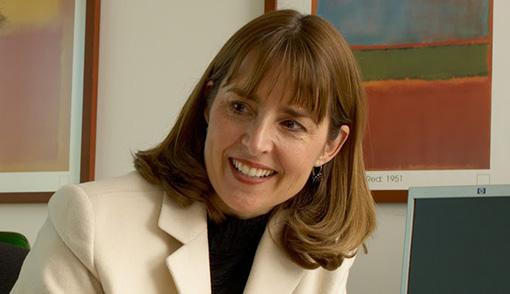 Professor
B.A. University of Vermont, 1983
A.S. University of Vermont, 1981
J.D., magna cum laude, WMU-Cooley Law School, 1993
[email protected]
"As a legal writer, your job is to make the reader's job as easy as possible."
At WMU-Cooley, I teach in the Research & Writing Department and the Torts Department. After having previously served as an adjunct and visiting professor, I joined WMU-Cooley's full-time faculty in 2006.
Before coming to WMU-Cooley Law School, I spent seven years in private practice, specializing in environmental law. At Howard & Howard, P.C., I was a member of the Environmental Practice Group, which served as outside national environmental counsel to Chrysler Corporation and Chrysler Realty Corporation. At Seyburn, Kahn, Ginn, P.C., I served as outside environmental counsel for Wayne County, Michigan.
As a law student, I graduated second in my class, was the Casenotes Editor for the Law Review, and received numerous awards and scholarships including the National Association of Women Lawyers' Outstanding Law Student Award, the Distinguished Student Award, the Carolyn Stell Scholarship Award, the Julia Darlow Award, the Timothy Kovach Peace Corps Scholarship, and the Robert W. & Veronica M. Cermak Grant.
Before attending law school, I was a high-school biology teacher in New Hampshire. In addition, I was a Peace Corps volunteer in Niger, West Africa, where I managed a hospital laboratory and taught health education to villagers.
Articles (Law Reviews and Law Journals)
Rhonda L. Ross and Tammy Brown Asher, A Fatal Flaw in the Clean Air Act: How the Clean Air Act Fails to Adequately Regulate Ambient Concentrations of Hazardous Air Pollutants, 32 Utah Envtl. L. Rev. 55 (2012).
Tammy Asher, Unprecedented Antitrust Investigations into the Lyme Disease Treatment Guidelines Development Process, 46 Gonz. L. Rev. 117 (2011).
Tammy L. Brown, Environmental Law: Annual Survey of Michigan Law, 42 Wayne L. Rev. 793 (1996).
Carolyn M. Claerhout & Tammy L. Brown, Environmental Law: Annual Survey of Michigan Law, 41 Wayne L. Rev. 827 (1995).
Book and Chapters in Books
Editorial Advisor for Bryan Garner, The Redbook: A Manual on Legal Style (3d ed. 2013) & (4th ed. 2019)
Tammy Asher, "Improving Students' Essay-Writing Skills," in Teaching Law Practice: Preparing the Next Generation of Lawyers, edited by Charles Cercone, Nelson P. Miller & Christopher Trudeau (Vandeplas 2013).
Short Works
Rhonda L. Ross and Tammy Asher, Dangerous Air Apparent: How EPA's Hazardous Air Pollutant Program Has Failed to Address Toxic Hotspots, 42 Envtl. L. Rep. 10475 (2012).
Presentations
​Tammy Asher, Co-Presenter with David Tarrien and Jeanette Buttrey, Flipping the Curriculum: Teaching through Assessment (2015 Association of Academic Support Educators Conference, Chicago, Illinois, May 27, 2015).  
​Tammy Asher, Presenter, American Bar Association: During summers, the ABA Council of Legal Education Opportunity (CLEO) offers intensive, high-quality academic programs to low-income, minority, and other disadvantaged college students who aspire to become members of the legal profession. In 2010, CLEO partnered with Cooley's Auburn Hills Campus to provide the first-ever program in Michigan, and for six summers, I taught the CLEO legal writing course. (2010-2015).
Tammy Asher, Presenter, Plain Language (2008 Michigan Family Planning Update, Grand Rapids, Mich., Sept. 17, 2008).
Tammy Asher, Presenter, Plain Language Principles and Techniques (2007 Annual Michigan Cancer Consortium, Lansing, Mich., Oct. 31, 2007).
Tammy Asher, Speaker, How, Why, and When to Conduct Environmental Site Assessments (National Business Institute Seminar, Jan. 1999).
Tammy Asher, Speaker, Audit Privilege (Michigan Chamber of Commerce Seminar, Nov. 1995).