Image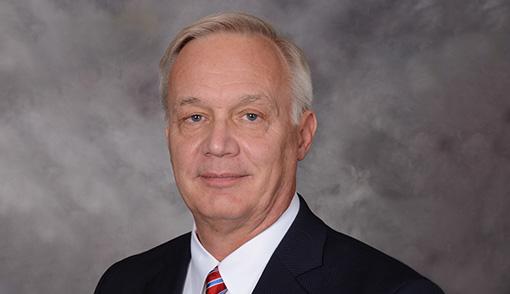 Professor and Associate Dean Emeritus
B. A., with high honors, Michigan State University 1976
J.D., cum laude, Wayne State University Law School 1979
Before joining the full-time faculty in 2012, Professor Sutton was an adjunct professor at WMU-Cooley, winning the Frederick J. Griffith III Adjunct Faculty Award in 2007. As an adjunct faculty member he has taught, Lawyering Before Trial, Law Practice, Sports Law, Equity & Remedies, and Torts I and II. He served as Associate Dean of the Tampa Bay Campus from 2016 to 2018.
In his legal career, Professor Sutton served as the Deputy Circuit/Probate Court Administrator-Attorney Referee for the 56th Judicial Circuit Court in Eaton County, Michigan, 2000-2011. With the court, he assisted in the administration of both the judicial and quasi-judicial functions of circuit and probate court, with an emphasis on developing community-based programs for the rehabilitation of delinquent youth. He also conducted hearings involving delinquency and child protection. He won a Certificate of Recognition in 2006 from the Eaton County Abuse and Neglect Council.
Previously, he was president of Sutton Sports Management Co, 1998-2010, where he was involved with worldwide representation of professional basketball players, coaches and broadcasters. Before that, he was an attorney-shareholder with Fraser, Trebilcock, Davis & Dunlap, P.C., 1979-1998. His areas of practice included commercial litigation, insurance law, family law, and sports law.
Professor Sutton is a member of the State Bar of Michigan and is admitted to practice before the U.S. District Court, Western District of Michigan.
Articles (Law Reviews and Law Journals)
Ronald Sutton, Florida's True Origins of Digital Goods Act:  A Look at Piracy, Preemption, Privacy, and Personal Jurisdiction-Oh My!, 33 W. Mich. U. T.M. Cooley L. Rev. 37 (2016).