Image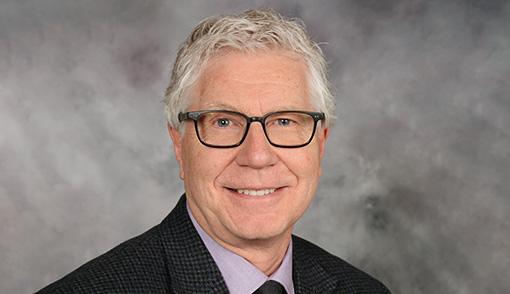 Distinguished Professor Emeritus
B.A. University of Michigan 1974
J.D. Duke University Law School 1977
Professor Sorensen has expertise in tort, contract, and employment law as well as negotiation and mediation techniques.  
Professor Sorensen was a partner with Warner Norcross & Judd LLP in Grand Rapids before joining the full-time faculty at WMU-Cooley.  He joined the law firm in 1978, and was named partner in 1986. He led the firm's large team of labor and employment litigators, and defended clients in over 400 cases of employment litigation. He worked with all types of discrimination claims, wrongful discharge claims, harassment claims, statutory claims under Title VII, the Americans with Disabilities Act, the Family and Medical Leave Act, the Fair Labor Standards Act, and various state statutes. In addition to employment litigation, Professor Sorensen also handled various other types of commercial lawsuits as well, including products liability and insurance coverage disputes.
He served as president of the Grand Rapids Bar Association (2006-2007), as president of the Legal Assistance Center Board of Trustees (2005-2006), and as president of the Western Michigan Chapter of the Federal Bar Association (1986). Professor Sorensen has been selected as one of the Best Lawyers in America, one of the Best Lawyers in West Michigan and one of Michigan's Super Lawyers.
Professor Sorensen served as a visiting professor at WMU-Cooley, teaching Contracts I and Torts I. As a member of the full-time faculty he taught Contracts I, Torts I and Torts II, Equity & Remedies, and Negotiations.
Articles (Law Reviews and Law Journals)
Paul T. Sorensen, A Fresh Look at Employer Liability for Sexual Harassment, 27 T.M. Cooley L. Rev. 509 (2010).
Paul T. Sorensen, The Failure of Sprint v Mendelsohn and What Courts Should Do Now, 60 Lab. L.J. 185 (2009).
Books and Chapters in Books
Nelson P. Miller, Mark A.  Michon & Paul T. Sorensen, Lawyer Finances: Principles and Practices for Personal and Professional Financial Success (Vanderplas  2014).
Nelson P. Miller, Paul T. Sorensen, Karen L. Chadwick, & Monica R. Nuckolls, The Practice of Tort Law (Vanderplas 3d ed. 2012).
Nelson P. Miller & Paul T. Sorensen, The Practice of Tort Law (Vanderplas 2d ed. 2010).
Short Works
Thomas J. McNamara & Paul T. Sorensen, Deposition Traps and Tactics, 12 Litig., Fall 1985 at 48.