Image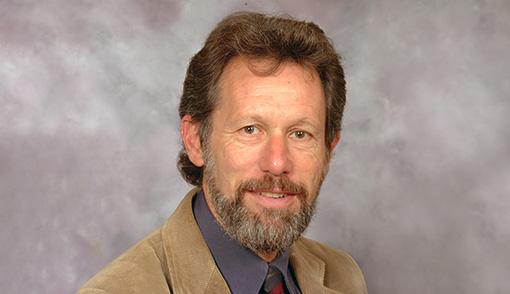 Distinguished Professor Emeritus
B.S. Wayne State University 1965
J.D. Wayne State University 1968
Professor Fell began his teaching career at WMU-Cooley in 1988 after 20 years of experience in the practice of law. Before coming to WMU-Cooley, he was in private practice as a solo practitioner in Ann Arbor concentrating on criminal trial and appellate litigation appearing in state, district, circuit, appellate, and federal courts. He has also served as a staff attorney at the Washtenaw County Legal Aid Society and was deputy director of that organization. He began his practice of law as a member of the Los Angeles Public Defender's Office in California where he became chief deputy defender of the Long Beach Municipal Court.
Professor Fell is a former chairman of the school's Clinical Law Department. He is the founder of the Criminal Law Defender Clinic and the WMU-Cooley Innocence Project and has served as executive director of both. He is the former executive director of the Sixty Plus, Inc., Elderlaw Clinic.
He is a member of the American Bar Association and the state bars of Michigan and California. Professor Fell also serves as a member of the American Civil Liberties Union, the National Association of Criminal Defense Lawyers, the Criminal Defense Attorneys of Michigan, and the National Innocence Project Network. He served as a member of The Clinical Law Education Association and the American Association of Law School's Clinical Law Section. He has been active in the National Academy of Elderlaw Attorneys, and the Senior Justice Section of the State Bar of Michigan. He has served on the Tri-County Office on Aging Governing Council and on the board of directors for Neighborhood Senior Services of Washtenaw County. He has been a fellow of The Michigan State Bar.
Professor Fell has received the Justice For All, The Patriots and The Liberty Bell awards and was named as one of the 25 leaders of the law in Michigan by Michigan Lawyers Weekly.
Articles (Law Reviews and Law Journals)
Norman Fell, Development of a Criminal Law Clinic: A Blended Approach, 44 Clev. St. L. Rev. 275 (1996).
Norman Fell, Guardianship and the Elderly: Oversight not Overlooked, 25 U. Tol. L. Rev. 189 (1994).
Short Works
Norman Fell, Elder Law Practice, 2 T.M. Cooley J. Prac. & Clinical L. 1 (1998).