Image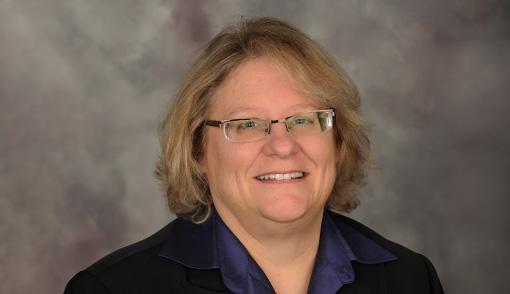 Professor Emeritus
B.S. Eastern Michigan University 1987
J.D., cum laude, WMU-Cooley Law School 1999
Professor Truszkowski served as magistrate for the 52-3 District Court in Rochester Hills, Michigan, from 2007-2009. Before that, she was legal counsel with UAW Legal Services in Dearborn and Saline, Michigan. Previously, she was in private practice as an associate attorney with Fletcher, Wolf, Pianto & Associates in Flint, Michigan, where she handled cases in personal injury, probate, family law, municipal defense, and other civil litigation matters. She also served as a volunteer attorney with the Common Ground Sanctuary in Bloomfield Hills, Michigan and taught Elder Law at Eastern Michigan University.
Professor Truszkowski served as a faculty supervisor for WMU-Cooley's Service to Soldiers Program, and for the Disaster Relief Legal Association's New Orleans Project. She has also served as the faculty adviser for the 2009 WMU-Cooley Law Review Symposium. While a student at WMU-Cooley, Professor Truszkowski served on the board of the WMU-Cooley Law Review as the Comments Editor, as well as earning Certificates of Merit in Torts and Criminal Procedure. She was also on the Dean's List and the Honor Roll for all eight terms she attended WMU-Cooley and was an intern in the Sixty Plus, Inc., Elderlaw Clinic.
Professor Truszkowski began teaching at WMU-Cooley in 2005 as an adjunct professor in the skills department and later became a visiting professor in the research and writing department. In 2008, she became a full-time faculty supervisor in the Sixty Plus, Inc., Elderlaw Clinic. In 2014 she became an asssociate professor and is now an associate professor emerita.
Professor Truszkowski is now in private practice with her own firm, The Temperance Legal Group PLLC, in Lansing Michigan.
Books
Karen Truszkowski, Contracts, Royal University of Law and Economics, Phnom Phen Cambodia, (2014) (forthcoming).
Articles
Karen Truszkowski, Spousal Support and Property Division Upon Divorce - A Comparison, 5 Cambodian Yearbook of Comparative Legal Studies (2014) (forthcoming).
Karen Truszkowski, Contracts in Cambodia: More Than Just a Handshake, 4 Cambodian Yearbook of Comparative Legal Studies 55 (2013).
Karen Truszkowski, Comparing the Marriage and Family Law of Cambodia to the United States: How Has the Law Changed in Cambodia and How Does It Differ From American Law, 3 Cambodian Yearbook of Comparative Legal Studies 129 (2012).