Image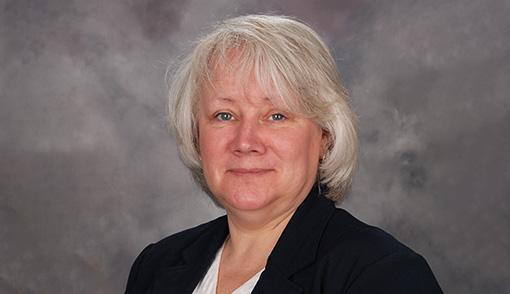 Distinguished Professor Emeritus
B.S. Central Michigan University 1979
J.D., cum laude, Thomas M. Cooley Law School 1998
Professor Clement began her legal career as a research attorney with the Michigan Court of Appeals before serving as a judicial law clerk to Michigan Supreme Court Justice Stephen J. Markman. She later returned to the Michigan Court of Appeals where she served as the supervising attorney for the Lansing office of the court's Research Division.
As a student, she was an assistant editor of the Law Review at WMU-Cooley, senior research editor for the Journal of Practical and Clinical Law, and a faculty research assistant. She also worked in the Legal Research Division of the Michigan Legislative Service Bureau, and was a law clerk for the Hon. Charles Corwin of the Wexford and Missaukee circuit courts.
Before joining WMU-Cooley's full-time faculty, Professor Clement taught Introduction to Law and Advanced Writing as an adjunct. Professor Clement was awarded tenure in 2014, and taught both Research & Writing, and Advanced Writing. She supervised students in the law school's externship program, as well as directed-study students.
Professor Clement's focus was plain legal language. She is on the board of directors for the Washington, D.C.-based Center for Plain Language; and served as editor in chief for Clarity, the journal for the international association promoting plain legal language. She also served on the board of directors for the Plain Language Association InterNational for three years.
Professor Clement is an active community volunteer. In addition to serving on the Portland (Michigan) City Council, including two years as Mayor Pro Tem, Clement has also served on the Portland Planning Commission (vice chair), Economic Development Association (chair), and arts council (founder and president). She has served in a variety of other local positions, including on the Zoning Board of Appeals, Main Street board, and Cool Cities Committee.
In 2010, Cooley's Center for Ethics, Service, and Professionalism honored Professor Clement with its Great Deeds Award for her service to the law school, the legal community, and her home community.
Articles
Clement, J.A., A community of writers: building a virtual legal-writing center. Thomas M. Cooley Journal of Practical and Clinical Law, 2014 (forthcoming).
Clement, J.A., and Cooney, M., Do you Know Your Reader? Trial, May 2007 and in the "Plain Language" column of the Michigan Bar Journal, June 2007.
Clement, J.A., Strengthening autonomy by waiving sovereign immunity: why Indian tribes should be "foreign" under the Foreign Sovereign Immunities Act. Thomas M. Cooley Law Review v. 14 no. 3 (1997) p. 653-83.
Other Writings
Clement, J.A., Drafting Consultant to the Sixth Circuit Advisory Committee on Rules, 2009-2010 plain-language revisions (adopted by the Sixth Circuit Court of Appeals, August 2012). (This project earned 2014 ClearMark Award of Distinction from the Center of Plain Language.)
Clement, J.A., The Michigan Civil Rights Amendment's Potential Impact on Existing Michigan Statutes, prepared for Michigan Law Revision Commission, October 2006.
Presentations
Clement, J.A., Facilitator: Teaching Plain Language that Sticks, international roundtable discussion, PLAIN2013, Vancouver, Canada, October 2013.
Clement, J.A., Moderator: Writing and Rewriting the Law, panel discussion with panelists from Sweden, Finland, Hong Kong, and the United Kingdom, Clarity2010, Lisbon, Portugal, October 2010.
Clement, J.A., Presentation, Let Me Entertain You, Legal Writing Institute 2010 Conference, Marco Island, Florida, June 2010.
Clement, J.A., Panelist, International Roundtable on Plain Language Advancements, PLAIN Conference, Sydney, Australia, October 2009.
Clement, J.A., And Christopher Trudeau, Presentation, Using Portfolios to Enhance Student Learning, Rocky Mountain Legal Writing Conference, University of Nevada at Las Vegas, March 2007.
Clement, J.A., Presentation, Teaching Legal Writing through the Flowers Paradigm, Rocky Mountain Legal Writing Conference, University of Arizona, March 2005.