Image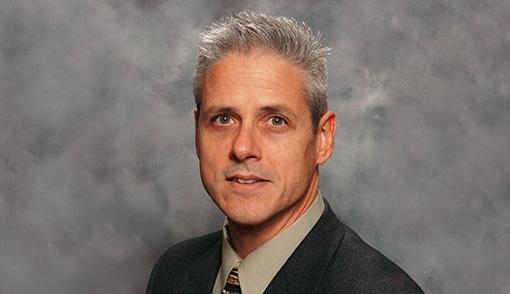 Distinguished Professor Emeritus
B.S. summa cum laude, Michigan State University 1981
J.D. magna cum laude, University of California-Davis School of Law 1989
Professor Marks joined the WMU-Cooley faculty after teaching at the University of California-Davis School of Law.  While at UC Davis, he taught Legal Research and Writing, Legal Methods, and Marital Property, and served as advisor to a number of successful moot court teams.
Before turning to a career teaching law, Professor Marks clerked for Chief Justice Warren Matthews of the Alaska Supreme Court.  He later was an associate with the Los Angeles office of Sidley & Austin, where he worked primarily on commercial litigation matters.  His experience includes private sector litigation involving commercial contracts, securities fraud, business torts, employment discrimination, and disability rights.  His interest in disability rights stems from five years as a special education instructor, rehabilitation therapist, and social worker.  
In law school, Professor Marks was a member of several successful moot court teams.  He is a member of the Order of the Coif and was the recipient of several American Jurisprudence Awards.
Professor Marks is a member of the State Bars of California and Michigan and has been admitted to practice before the Ninth Circuit Court of Appeals.  He has taught Constitutional Law, Torts, Remedies, and Employment Discrimination, and serves as legal counsel for Michigan's Legislative Service Bureau where he advises state legislators on legal issues presented by proposed legislation.  Professor Marks also writes crime fiction, including his first novel, Beyond Madness 45°N (Black Rose Writing, June 1, 2017).
Articles (Law Reviews and Law Journals)
John H. Marks, Symmetrical Use of Universal Damages Principles--Such as The Principles Underlying the Doctrine of Proximate Cause--To Distinguish Breach-Induced Benefits That Offset Liability From Those That Do Not, 55 Wayne L. Rev. 1387 (2009).
John H. Marks, The Limit To Premises Liability for "Known or Obvious" Dangers: Will it Trip and Fall Over the Duty-Breach Framework Emerging in the Restatement (Third) of Torts?, 38 Tex. Tech. L. Rev. 1 (2005).
John H. Marks, Smoke, Mirrors, and the Disappearance of "Vicarious" Liability:  The Emergence of a Dubious Summary-Judgment Safe Harbor for Employers Whose Supervisory Personnel Commit Hostile Environment Workplace Harassment, 38 Hous. L. Rev. 1401 (2002).
John H. Marks, Title VII's Flight Beyond First Amendment Radar: A Yin-Yang Attenuation of "Speech" Incident to Discriminatory "Abuse" in the Workplace, 9 Colum. J. Gender & L. 1 (1999).
John H. Marks, Title VII's Flight Within First Amendment Radar: The Outer Cosmos of Employer Liability for Workplace Harassment Absent a Tangibly Discriminatory Employment Action, 25 U. Dayton L. Rev. 1 (1999).
Books and Chapters in Books
John H. Marks, Beyond Madness 45N (Black Rose Writing 2017).
John H. Marks, Intraschool Moot Court: (Instructions and Samples) (Thomas M. Cooley Law School 1998).
John H. Marks, "Writing Memoranda of Law," in Supplement: Legal Research & Writing, 13-40; 101-119 (Thomas M. Cooley Law School 1996).
Short Works
John H. Marks & Dena Marks, Lingering Questions about the Wrongful Death of a Previable Fetus, 83 Mich. B.J., June 2004 at 28.