Image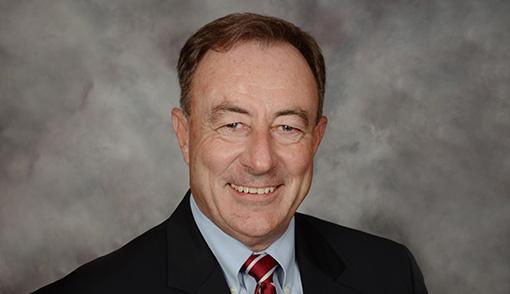 Retired Associate Dean and Professor
AA. Flint Community College 1970
B.A. University of Michigan-Flint 1972
J.D. Thomas M. Cooley Law School 1976
Jeffrey L. Martlew served as Interim President of WMU-Cooley Law School from Sept. 1, 2018 to June 30, 2019.  He joined the full-time faculty of WMU-Cooley after 14 years on the bench at the 29th Circuit Court in Michigan. He was first elected to the circuit court in 1993. He was named Chief Judge in 1994 and served in that capacity until he retired in May 2007. Previously he served for eight years as judge of 65th District Court in Clinton County, Mich.
President Martlew served as an adjunct professor at Cooley 2005-2007, then as a visiting professor until his appointment to the full-time faculty. He has also served as a member of the WMU-Cooley Law School Board of Directors.
He began his legal career in private practice, first as an associate in the Law Office of David C. Newland, P.C., in Mt. Morris, Mich., 1976-1978, then in his own practice, Matson & Martlew in DeWitt, Mich., 1979-1984.
President Martlew has served as a faculty member of the Michigan Judicial Institute, as presiding judge for a multi-county citizens grand jury that was part of a nationwide drug trafficking investigation, and as a member of the executive board for the Michigan Judges Association.
Articles (Law Reviews and Law Journals)
Jeffrey L. Martlew, The Early Parenting Conference: A Simple Solution for Making Custody and Parenting Time Decisions Less Painful for Parents and Children in Divorce, 13 T.M. Cooley J. Prac. & Clinical L. 365 (2011).
Books and Chapters in Books
Jeffrey Martlew, "The Honorable Jeffery Martlew: Chief Judge, Clinton County Circuit Court (Retired) – The Sound Workings of a Reformer's Heart" in Judging in West Michigan – Celebrating the Community Impact of Effective Judges and Courts, edited by Nelson P. Miller, Kara Zech Thelen, Christopher G. Hastings & Devin Schindler, 119-38 (Vanderplas 2011).