Image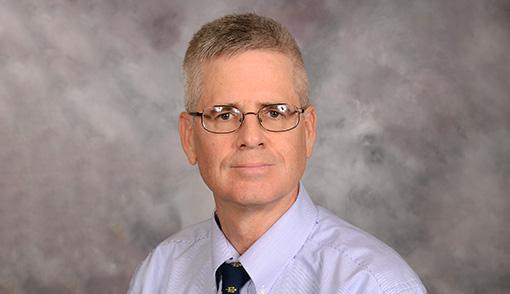 Distinguished Professor Emeritus
B.A. James Madison College and the Honors College at Michigan State University
J.D., magna cum laude, University of Michigan Law School 1986
Professor Devin Schindler has expertise in constitutional law, including all aspects of the First Amendment, Due Process, Equal Protection, separation of powers, presidential powers and federalism. Professor Schindler has over 25 years of experience on a variety of healthcare compliance issues, including anti-kickback, Stark, billing fraud and third party payer relations.
Before joining the WMU-Cooley full-time faculty in May 2007, Professor Schindler was a partner with the law firm of Warner, Norcross & Judd, in Grand Rapids, Mich., 1986-2007.
He has appeared three times in front of the Michigan Supreme Court, most recently winning in the case Tomecek v Bavas. Professor Schindler has litigated numerous constitutional issues at all levels of state and federal courts, including the Michigan Supreme Court and the Sixth Circuit Court of Appeals. In addition to being named a Superlawyer by The Detroit News, Professor Schindler has also been named as one of "The Best Lawyers in America" in the fields of healthcare law and commercial litigation.
Professor Schindler is a frequent commentator on numerous healthcare and Constitutional issues, having been interviewed over 200 times by radio, television, print and internet media sources.  His comments have appeared in Time Magazine, The Huffington Post, The New York Times, The San Francisco Chronicle and numerous local media outlets. For 15 years, Professor Schindler hosted his own radio program, "The Constitution among Friends" on WGVU public radio.
Professor Schindler served as law clerk for the Hon. S. Clifford Wallace, Ninth Circuit Court of Appeals, in San Diego, California, 1986-1987.
He is a frequent author and has made hundreds of speeches on constitutional law issues and health care compliance. He most recently published articles in the Whittier Law Review, Case Western Reserve's Health Matrix: Journal of Health-Medicine, and in Quinnipiac University's Health Law Journal.
As a practicing attorney, Professor Schindler successfully tried the first criminal and civil cases brought under the Michigan Environmental Response Act.
Professor Schindler graduated from the University of Michigan Law School, where he served as Executive Editor of the Michigan Law Review. He is a member of The Order of the Coif. At WMU-Cooley, Professor Schindler taught Constitutional Law and Health Care Regulation.
Articles
Devin Schindler & Tracey Brame, This Medication May Kill You: Cognitive Overload and Forced Commercial Speech, 35 Whittier L. Rev. 27 (2013).
Devin Schindler, Between Transparency and Safety: Prior Restraints, FOIA, and the Power of the Executive, 38 Hastings Const. L.Q. 1 (Fall 2010).
Devin S. Schindler, Never Events, Defensive Medicine and the Continued Federalization of Malpractice, 12 Quinnipiac Health L.J. 209 (2009).
Devin Schindler, Pay for Performance, Quality of Care and the Revitalization of the False Claims Act, 19 Health Matrix 387 (2009).
Devin Schindler, The Class Based Animus Requirement of 42 USC 1985(c): A Limiting Strategy Gone Awry?, 84 Mich L. Rev 88 (1986).
Devin S. Schindler & John D. Anderson, 1985 Survey of Books Relating to the Law VII. Federal Courts and the Constitution, 83 Mich. L. Rev. 1088 (Feb. 1985).
Books and Chapters in Books
Devin Schindler, "The Appointment of Justice John Paul Stevens." In Judging in West Michigan: Celebrating the Community Impact of Effective Judges and Courts, Lake Mary, FL.: Vandeplas Publishing (2011).
Devin Schindler,"Quality of Care, Pay for Performance and the Future of Nursing Home Litigation." In Defense Practice Seminar, Nursing Home/ALF pp 55-74 (DRI Publications September 2008).
Short Works
Devin Schindler et. al., Pandemic Legal Preparedness:  A Brief Overview, 96 Mich. B.J. 28 (February 2017)
Other Writings
Amicus Curiae Brief of Michigan Shoreline Caucus Supporting Motion to Reopen and Renewed Motion for Preliminary Injunction,  State of Wisconsin v State of Illinois, originally reported at 388 U.S. 426 (1967).
Appellees Frank and Janis Tomecek's Brief on Appeal, Supreme Court Case No. 134665 (Mich Sup Ct, August 15, 2008.) (Opinion reported at Tomecek v Bavas, 482 Mich 484 (2008)).
Devin Schindler, Federal Court Strikes Down Efforts by the FCC to Muzzle Bono (And Others), Radio and Television Business Report (October 13, 2007).
Devin Schindler, Quality of Care Initiatives: Malpractice and Pay for Performance, 9 Compliance Today, vol 11, 4 (November 2007).
A Response to When Judges Make Foreign Policy, The New York Times Magazine, October 12, 2008 at p. 10.
Compliance Issues for Physicians and Hospital-Based Practices (2008).