Image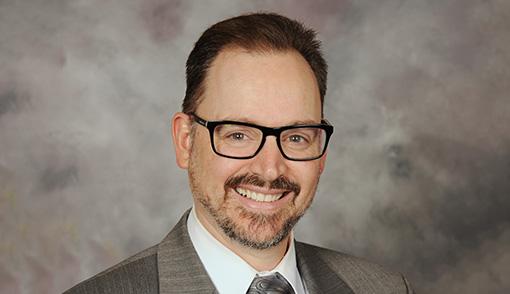 Professor Emeritus
B.A. Concordia College 1997
M.A. Western Michigan University 2000
J.D. WMU-Cooley Law School 2002
Professor Emeritus Tarrien joined the full-time faculty at WMU-Cooley Law School in 2013. He previously served as a visiting professor and Academic Resource Center (ARC) faculty supervisor at WMU-Cooley's Grand Rapids campus since 2011. He also served as a coordinator of the ARC in Grand Rapids 2003-2010, and as coordinator of the Michaelmas Professional Exploration Program.
From 2002-2003, he was a law clerk and assistant attorney for Colpean and Associates in Lansing. He has also served as a graduate teaching assistant at Western Michigan University, and as an adjunct professor and grading assistant in the Research and Writing Department at WMU-Cooley.
Professor Emeritus Tarrien has been active in community service. He has been a WMU-Cooley representative on the West Michigan Presidents Compact Committee, and has been a member of the boards of directors for both the Dyslexia Center of West Michigan and Arts in Motion. He is the founder and current board president of Friends of Dyslexia Education for West Michigan Children, which raises funds for area reading programs. He has put together panel discussions of attorneys practicing in special education law, initiated an Individualized Education Program pro bono project, and started an elementary/middle school student court program with WMU-Cooley students. He previously served as vice president of the school board for St. Andrew's School in Grand Rapids, and as a volunteer researcher for the Michigan Disability Rights Coalition in East Lansing.
Professor Emeritus Tarrien taught Introduction to Law, Advanced Writing, Research and Writing, Federal Disability Law, Law of Cyberspace, Education Law, and Special Education Law.
Articles (Law Reviews and Law Journals)
David Tarrien, The Legacy of Justice Scalia: Liberal Lion? An Examination of Chevron Deference, Net Neutrality, and Possible Outcomes of a Supreme Court Decision on the Federal Communication Commission's Open Internet Order, 17 Tex. Tech J. Tex. Admin. L. 233 (2016).
Books and Chapters in Books
Nelson P. Miller & David Tarrien, Property I Workbook:  A Behavioral Approach to Learning (Crown Management 2018).
David Tarrien, "Next," in Lawyer Storytelling:  A Sacred Craft, edited by Nelson Miller, 80-81 (Crown Management 2017).
Short Works
David Tarrien, The Law Student as Mediator IEP Project: Encouraging Legal Services Outreach in the Community and Empowering Families, 44 Mich. Academician, 2016, at 51.
David J. Tarrien, Debora A. Blake, & Jeffrey J. Butler, "Free and Appropriate Public Education (FAPE)," in Special Education Laws Made Simple, 1-15 (Nat'l Bus. Inst. 2014).
David J. Tarrien, "Individualized Education Programs," in Special Education Laws Made Simple, authored by Debora A. Blake, Jeffrey J. Butler, & David J. Tarrien, 89-131 (Nat'l Bus. Inst. 2014).
Presentations
David J. Tarrien, Tammy Brown Asher, Elizabeth Bloom, and Jeanette Buttrey Presenters, Flipping the Curriculum: Everything You Need to Know About Teaching Through Formative Assessment, (Chicago, IL, Association of Academic and Support Educator's (AASE) Conference, May 27, 2015).
David J. Tarrien, Presenter, The Western Michigan University Thomas M. Cooley Law School IEP Project: Engaging Students and Empowering Families, (Berrien Springs, MI Michigan Academy of Arts and Letters Conference, March 13, 2015).
David J. Tarrien, Panelist, Special Education Laws Made Simple, (Lansing, MI, NBI Seminar, December 11, 2014).