Image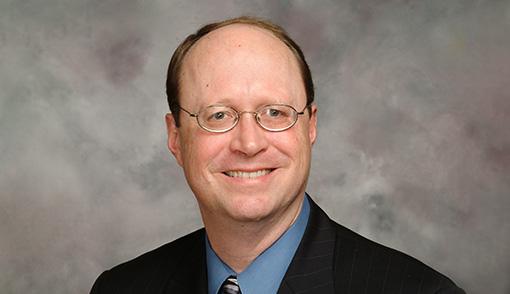 Distinguished Professor Emeritus
B.A. Western Michigan University 1983
J.D. Cooley Law School, 1986
[email protected]
After two years as a vsiting professor, Professor Benson became a full-time WMU-Cooley professor in 2007. Since assuming the status of Distinguished Professor Emeritus in February of 2015, Professor Benson has returned to his litigation practice as "Of Counsel" to the law firm of Talcott Franklin, P. C., specializing in complex commercial litigation and securities law.
In his 30 years as a litigator and educator, Professor Benson has tried dozens of jury trials in both civil and criminal courts throughout Michigan. He has argued cases before the Michigan Supreme Court, Michigan Court of Appeals, circuit, probate, and district courts, federal district and bankruptcy courts, Worker's Compensation Bureau, American Arbitration Association, Driver's License Appeal Division, as well as FINRA securities arbitrations and mediations in New York and case evaluations in New Jersey.
As a professor, he has taught Evidence, Civil Procedure, Contracts and Insurance Law. He has frequently and successfully coached Mock Trial and Moot Court Teams as they competed against law schools throughout the country.
Professor Benson hosts a very popular syndicated radio program, The Lawyers, which airs on radio stations in Grand Rapids and Traverse City. It can be heard throughout west Michigan and as far north as the Upper Peninsula. On the program, Professor Benson interviews professors, judges, lawyers and lawmakers on legal issues in the news. He is a frequent speaker to local bar associations and social organizations explaining recent developments in the law and discussing topics ranging from legal history to preventing violence in public schools.
Professor Benson served on the Grand Rapids Public Schools Board of Education for six years, including two years as president and two years as vice president.
He was an associate attorney with Dennenberg, Tuffley & Jamison 1986-1992, a partner with Benson & Tacket, P.C. 1992-1996, and a solo practitioner, 1996-2006. He is currently Of Counsel with the law firm of Talcott Franklin, P.C. The majority of his practice focused on complex commercial litigation, securities law, insurance law, and criminal defense.
Articles
Curt A. Benson, Keeping Secrets: Privileges and The Examination Under Oath in Property Insurance Policies, 13 The Thomas M. Cooley Journal of Practical and Clinical Law, (2010)
Curt A. Benson, Persuading and Dissuading: The Degree of Proof in Insurance Fraud Cases, 23 T.M. Cooley L. Rev. (2006)
Curt A. Benson, Michigan Rule of Evidence 301, I presume.  87-AUG Mich  B.J. 34 (2008)
Curt A. Benson, November/December, Grand Rapids Bar Journal: On Being a Lawyer
Miller, Hastings, Benson, The Symbolism of The Federal Rules of Evidence – The Created, The Fallen, and The Redeemed 29 T.M. Cooley L. Rev. 327 (2013)
Chapters in Books
Curt A. Benson, Lawyers Teaching Lawyers, in Teaching Law Practice: Training the Next Generation of Lawyer, eds. Nelson P. Miller, Charles Cercone and Christopher Trudeau, 78-84. Lake Mary, FL: Vandeplas Pub. Co., (2013)
Curt A. Benson, Revision and Supplement to Chapter 8, Coverage for Specialized Risks: Boiler, Builders Risk, Employment, and Marine, Fabian, Slank, Willmarth, Michigan Insurance Law and Practice, 2009 Supplement, (ICLE).
Presenter
Michigan Supreme Court Judicial Conference, Current Evidence Issues: Admissibility of Texts, Tweets, Facebook Postings & Email Message, Amway Grand Hotel, Grand Rapids, March 25-27, 2014
Michigan State Bar Standing Committee on Civil Procedure and Courts, FormerMember.
A syndicated weekly radio talk show host – The Lawyers - Newsradio WOOD 1300 and FM 106.9 (woodradio.com) on Sundays - 10 am - noon; NewsTalk AM 580 WTCM (wtcmradio.com) on Sundays - 1p - 3p.
Frequent speaker to civic organizations on topics ranging from legal history to preventing violence in public schools.
A six year member of the Grand Rapids Public Schools Board of Education, two years as President, two years as Vice-president.
Guest Lecturer for a Grand Valley State University Business Law Course
American Inns of Court, Amendments to the Federal Rules of Civil Procedure and the laws of privilege.
Federal Bar Association Brown Bag Lunch, Federal Rule of Evidence 502.
Chicago Voluntary Services Foundation, The Federal Electronic Discovery Rules.
National Association of Legal Secretaries. 40th Anniversary Celebration. Reflections on public service.
Democracy for America. How to Interpret the 2d Amendment: "Liberal" vs. "Conservative" Views.
T.M. Cooley Law School, Grand Rapids Campus, to the US District Court for the Western District of Michigan and Grand Rapids Bar Associations, Tackling Michigan's New E-Discovery Rules and Cross-Examining the Experts.
T.M. Cooley Law School, Grand Rapids Campus, Presented an in-depth look at the interesting racial backdrop to Hansberry v. Lee, a case we study in Civil Procedure. Presented to the Black Law Students' Association.