Image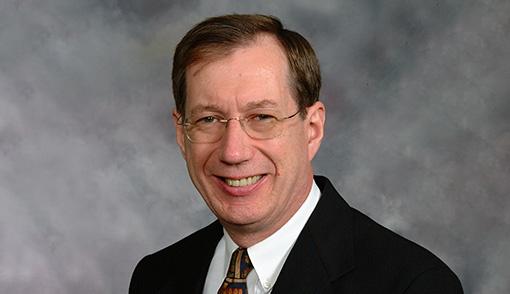 Distinguished Professor Emeritus
B.A. Immaculate Conception College 1968
J.D., summa cum laude, University of Detroit 1973
M.A. Michigan State University 1982
Ph.D. Michigan State University 1989
Prior to joining WMU-Cooley Law School, Professor Senger clerked for several judges, including the Chief Judge of the Michigan Court of Appeals, and was an associate at a major Detroit law firm. While at WMU-Cooley, Professor Senger conducted research studies on admissions, teaching and grading. His doctoral dissertation focused on when certain thinking skills are learned in law school. He is a member of the American Bar Association, the American Psychological Association, the American Educational Research Association, the National Council on Measurement in Education, and the National Association of Flight Instructors.
Professor Senger was a managing editor of the Journal of Urban Law at the University of Detroit Law School. While serving in the Army, he clerked for military judges at Fort Knox, Kentucky, and began an association with flying that led to becoming a certified flight instructor.
Professor Senger complemented his classroom experience with cross disciplinary research, initially as part of a master's program in measurement and evaluation. Later, Professor Senger completed a doctoral program in educational psychology. His focus was on law student learning at WMU-Cooley. Professor Senger concentrated his research on the teaching and learning of expertise in legal problem solving, especially approaches using reasoning by analogy.
Professor Senger taught a wide range of courses, concentrating in later years on Property and an elective, Law and Spirituality.
Articles (Law Reviews and Law Journals)
Charles J. Senger, Bar Examinations' Security: Lessons for Law School Testing, 26 T.M. Cooley L. Rev. 143 (2009).
Charles J. Senger, Pyro Techniques: A Time to Burn Some of the Bramble Bushes?, 45 Clev. St. L. Rev. 49 (1997).
Charles J. Senger, Thinking Around Protocols: A Diagnostic Tool For Teaching Legal Problem Solving, 10 T.M. Cooley L. Rev. 367 (1993). 
 Short Works
Charles J. Senger, Spirituality in Law School, 81 Mich. B.J., Dec. 2002 at 44. (2002).
Senger, Charles J., TORTS--An Extension of Strict Liability (Galbraith v. Engineering Construction Corp., ___ Ind. App. ___, 273 N.E.2d 121, 1971), 49 J. Urb. L. 819 (1972).