Image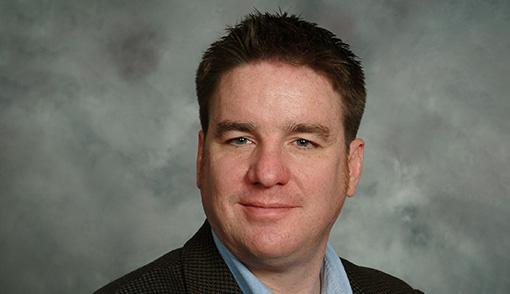 Professor
B.A. Bradley University 1995
J.D., summa cum laude, WMU-Cooley Law School 1998
[email protected]
"As lawyers, we don't persuade with volume and repetition; we persuade with evidence and reason. So at WMU-Cooley, we don't just teach law; we teach the habit of intellectual rigor."
Before joining the WMU-Cooley faculty in 2002, I discovered my passion for teaching as an adjunct professor at the law school while gaining real legal experience as an associate with Thrun, Maatsch & Nordberg, P.C. Before that, I was a partner in the private practice firm of Mahjoory, Mahjoory & Beery, P.L.C. I began my legal career as a research attorney for the Michigan Court of Appeals in 1998-1999.
Teaching law involves continuous research, learning, and scholarship. I have written extensively on topics ranging from constitutional principles to the process of legal reasoning (top 10 percent of legal authors on the Social Science Research Network - SSRN) and have been quoted or cited by other scholars in George Washington Law Review; Boston College Law Review; Notre Dame Journal of Law, Ethics, and Public Policy; University of Pennsylvania Journal of Law and Public Affairs; Seton Hall Law Review; Missouri Law Review; William and Mary Journal of Race, Gender, and Social Justice; and Rutgers Journal of Law and Religion, among others.
As lawyers, we play a special role in preserving our democratic republic; we must contribute to the public's understanding of the law and its application to our lives. I have appeared on or been quoted in international, national, and local media outlets, including Salon.com, The Hill, Law360, The Washington Examiner, U.S. News & World Report, and Talking Points Memo. My op-ed pieces have appeared across the nation.
While a student at WMU-Cooley, I was fortunate to win the West Scholastic Award for being ranked first in my class after the first year of law school. I also was awarded the James Burns Memorial Award for graduating first in my class.
I teach Constitutional Law I & II and Constitutional Law Seminar and have taught Introduction to Law, Research & Writing, Advanced Writing, Criminal Law, Criminal Procedure, and Interviewing & Counseling. I have been honored to receive the Stanley E. Beattie Teaching Award from five graduating classes.
Law Review Articles
Brendan Beery, Free Exercise Standing: Extra-Centrality as Injury In Fact, 93 St. John's L. Rev. 579 (2020).
Brendan T. Beery, Sarah Roberge, & Jason Terry, National Lawyers Guild Amicus Brief: The State Lacks Jurisdiction over Reproductive Decisions, 76 Nat'l Law Guild Rev. 126 (2019).
Brendan Beery & Daniel R. Ray, Five Different Species of Legal Tests—And What They All Have in Common, 37 Quinnipiac L. Rev. 501 (2019)
Brendan Beery & Daniel R. Ray, Constitutional Law: A Survey of Michigan Cases, 64 Wayne L. Rev. 685 (2019).
Brendan Beery, Rational Basis Loses Its Bite: Justice Kennedy's Retirement Removes the Most Lethal Quill from LGBT Advocates' Equal Protection Quiver, 69 Syracuse L. Rev. 69 (2019).
Brendan Beery, Tiered Balancing and the Fate of Roe v. Wade: How the New Supreme Court Majority Could Turn the Undue-Burden Standard Into a Deferential Pike Test, 28 Kan. J.L. & Pub. Pol'y 395 (2019).
Brendan Beery, Lading and Weight: Suggested Evidentiary Burdens in Senate Judicial-Nominee Hearings Post-Kavanaugh, 17 U.N.H. L. Rev. 229 (2019).
Brendan Beery, Prophylactic Free Exercise: The First Amendment and Religion in a Post-Kennedy World, 82 Alb. L. Rev. 121 (2018-2019).
Brendan Beery, How to Argue Liberty Cases in a Post-Kennedy World: It's Not about Individual Rights, But State Power and the Social Compact, 75 Nat'l. Law. Guild Rev. 1 (2018).
Brendan Beery & Daniel R. Ray, Michigan's Invisible People, 70 Nat'l. Law. Guild Rev. 129 (2013).
Brendan Beery, "When Originalism Attacks: How Justice Scalia's Resort to Original Expected Application in Crawford v. Washington Came Back to Bite Him in Michigan v. Bryant," 59 Drake L. Rev. 1047 (2011).
Brendan Beery, "My Doctor Made Me Crazy: Can a Medical Malpractice Plaintiff Allege Psychological Damages Without Making Credibility the Issue?"  27 T M Cooley L Rev 321 (2010).
Bar Journal Articles
Brendan Beery, It Is What It Is, 83 Mich. B.J. 54 (May 2004).
Brendan Beery, Some Particularly Useless Words, 82 Mich. B.J. 56 (July 2003).
Brendan Beery, Be Careful What You Ask For: Navigating a Remand After You've Won the Appeal, 81 Mich. B.J. 20 (May 2002).
Op Ed Pieces
Brentan Beery, A Peek into the Ideology of SCOTUS Nominee Amy Coney Barrett, (Online Op Ed), Attorney at Law September 2020.
Brendan Beery, The High Court: The President Is Not Above the Law (Online Op Ed), Attorney at Law July 2020.
Brendan Beery, Mueller's Report Exposes Blind Spots in Our System (Online Op Ed), Attorney at Law April 2019, (reprinted in LikeTheDew.com, May 2019).
Brendan Beery, Trump May Have Violated the First Amendment (Online Op Ed), Detroit Legal News August 2018.
Brendan Beery, With Justice Kennedy's Retirement, We Enter a New Era of Jurisprudence (Online Op Ed), Attorney at Law Magazine June 2018.
Brendan Beery, As with King George's Colonial Governors, EFMs Breach the Social Compact (Op Ed), Detroit Free Press 2011.
Brendan Beery, Same-Sex Ruling Political, (Op Ed), Lansing State Journal, May 2007
Brendan Beery, Marriage Not a Federal Issue (Sunday Op Ed), (as co-author), Lansing State Journal, July 2006
Brendan Beery, Peoria Prostitution Postings Could Be Unconstitutional (Sunday Op Ed), Peoria Journal Star, August 2005
Brendan Beery, Constitution Puts Clear Limits on Congress' Work (Op Ed), Lansing State Journal, April 2005
Brendan Beery, Aristotle Would Cringe at How Foreign Policy is Made (Sunday Op Ed), Peoria Journal Star, August 2004
Brendan Beery, Marriage Fear Lacks Basis in the Law (Sunday Op Ed), Lansing State Journal, June 2004
Other
Brendan Beery, Amicus Curiae Br. of  Mich. Law Professors in Support of Pl.- DeBoer v Snyder, 2:12-cv-10285 (E.D. Mich. 2013).
Brendan Beery, An Equal Protection Primer, Michigan Equality Newsletter, July 2006
Speaking Engagements and Panels
Invited Panelist, "Consequences of the Developing National Surveillance State: Where Were You on April 3? (The Government Says It Knows)," Cooley Constitution Day, Ann Arbor, September 2010
Invited Speaker, Rethinking the USA Patriot Act, Cooley/OU Federalist Society, June 2007
Moderator, Cooley SBA panel on diversity, April 2007
Invited Panelist, March 2007, Amnesty International (Cooley Chapter) Seminar on International Human Rights, March 2007
Invited Panelist, "Immigration, Citizenship and the Constitution," Oakland University Constitution Day Seminar, September 2006
Invited Panelist, Kaplan "Law Insider Seminar" for prospective law students, July 2006
Invited Speaker, "Judicial Activism and Justice Scalia," Cooley ACS Chapter, June 2006
Invited Speaker, "Are Gays the New Jews? Examining Scalia's dissent in Romer v Evans," Cooley Law School LGBT Legal Issues Seminar, June 2006
Invited Speaker, "Judicial Activism and Justice Scalia," Cooley ACLU, June 2006
Invited Speaker, "Legal Research & Writing for Legal Assistants in Michigan," Halfmoon LLC, July 2002
Invited Speaker, "Legal Developments Relating to Indoor Air Quality," Michigan School Business Officials, Facilities Committee, January 2002
Invited Speaker, "Potential Tort Liability for Internet Service Providers," Michigan Association of School Administrators, December 2001
Keynote Speaker, National Lifers Association Seminar on Brief Writing, Thumb Correctional Facility, Lapeer, Michigan, April 2001