Image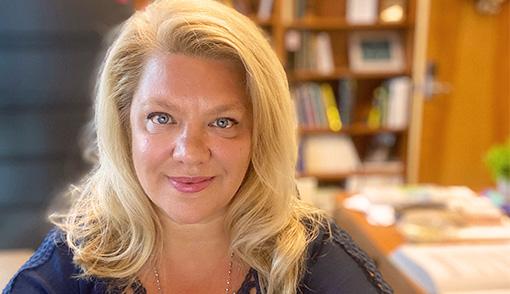 Professor
B.A., University of Michigan 
J.D., Wayne State University Law School
I have worked in legal academia for over 20 years.  I began my legal career as a staff attorney for the Michigan Court of Appeals and later opened my own firm specializing in civil appellate litigation and consulting. Before coming to WMU-Cooley, I was an Assistant Professor of Legal Writing at Ave Maria School of Law in Ann Arbor, Michigan, and served as the Director of the school's legal research and writing program. I joined the faculty at WMU-Cooley's Tampa Bay campus in 2012. I have taught Research and Writing, Advocacy, Advanced Writing, Appellate Advocacy, and Evidence. I serve as the faculty advisor to the Tampa campus Moot Court Board, and I've traveled all over the country coaching more moot-court teams than I can remember.
Over my career, I've presented on topics such as advocacy, storytelling, and teaching legal writing. I enjoyed serving on the State Bar of Michigan's Publications and Website and Character and Fitness Committees. I'm a member of the Legal Writing Institute, the Association of Legal Writing Directors, and Scribes, the American Society of Legal Writers.
As the parent of a nonverbal teen with autism, I'm active in the disability community. In 2021, my husband and I, along with my sister, founded A-Town Community, Inc., a nonprofit working to develop desirable and affordable supported housing for adults with autism.
Articles (Law Reviews and Law Journals)
Barbara Anna Kalinowski, Logic Ab Initio, A Functional Approach to Improving Law Students' Critical Thinking Skills, 22 Legal Writing 109 (2018).
Short Works
Barbara A. Kalinowski, Lawyers and Prepositional Phrases: What's 'Of' Got to Do with It? 94 Mich. B.J., Jul. 2015, at 50.