Image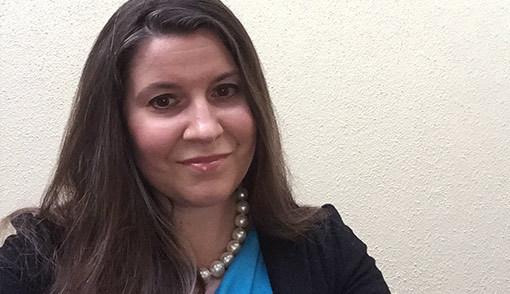 Assistant Professor and Interim Director of Campus Administration, FLORIDA
B.S., with distinction, Iowa State University 1997
J.D. University of Florida Levin College of Law 2003
I have a long history with WMU-Cooley, most recently having been named an Assistant Professor in January 2020. Previously, I served as campus director of the Tampa Bay campus 2018-2019. I've also served the WMU-Cooley Tampa campus as Acting Campus Director in 2018, as Deputy Campus and Professionalism Director/Professional Development Series instructor 2015-2018, as an Adjunct Professor 2015-2019, and as the Assistant Director of the Center for Ethics, Service, and Professionalism 2012-2015.
Before I joined academia, I was in private practice. During this time, I spent several years working as a litigator, including time working as an associate with the international law firm Greenberg Traurig, P.A. where I focused my practice on complex litigation.
I was named as a 2017 Leader in the Law by the Florida Association for Women Lawyers. Also in 2017, I was given the Hillsborough Association for Women Lawyers (HAWL) President's Award.
I am active in the legal community, both at the state and local levels. My service includes participation in the Florida Bar's Standing Committee on Diversity and Inclusion and Client Security Fund Committee, the Thirteenth Judicial Circuit's Pro Bono Committee, and the Hillsborough County Bar Association's Diversity and Community Services Committees.
I previously held leadership positions with the Hillsborough Association for Women Lawyers, including service as its President, Vice President of Membership, Vice President of Programs, member of the Board of Directors, and Chair or Co-Chair of the Mentoring, Diversity, and Public Relations Committees.
Short Works
Amy Bandow, National Pro Bono Week: Celebrating Pro Bono from Top to​ Bottom, 26 Lawyer: Hillsborough Cty. Bar Ass'n. No. 4, Mar.-Apr. 2016, at 62.
Amy Bandow, How Did You Celebrate National Pro Bono Week 2014?, 25​ Lawyer: Hillsborough Cty. Bar Ass'n. No. 3, Jan.-Feb. 2015, at 66.
Amy Bandow, Helping an Indigent Client, 23 Lawyer: Hillsborough Cty. Bar​ Ass'n. No. 3, Mar.-Apr. 2013, at 18.
Amy Bandow, HAWL Kicks Off Annual Mentoring Program, 21 Lawyer:​ Hillsborough Cty. Bar Ass'n. No. 3, Dec. 2010-Jan. 2011, at 40.