ATTEND ONE OF THE BEST SOCIAL JUSTICE LAW SCHOOLS IN THE COUNTRY
STUDENTS GAIN REAL-WORLD EXPERIENCE AT COOLEY'S SOCIAL JUSTICE LAW CLINICS
Image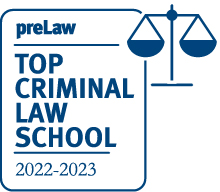 Racism, equal access, education, healthcare, immigration, disability and LGBTQ+ rights are just some of the social justice battles where law students strive to make their mark. Solving social justice issues improves the lives of people that do not get fair treatment from our justice system. This has been an integral part of Cooley Law School's mission since 1972.
Law students entering the school know how this belief translates into their education. Experiential learning (learning by doing) is an important part of Cooley's impactful social justice clinics.
WHAT IS SOCIAL JUSTICE? 
In terms of what you learn in law school, social justice means:
Equal treatment under the law.
Equal opportunity to a fair trial.
Equal access to a good attorney.
Access to legal services.
For the Cooley Law School student, it means both an equal opportunity for an education in the law and giving back to society through pro bono legal services. If you're looking for one of the best social justice law schools in the country, then consider Cooley, where learning by doing is instrumental to your legal education.
SOCIAL JUSTICE LAW CLINICS = REAL-WORLD EXPERIENCE
This is an advantage that Cooley students have over many other law schools: the opportunity to use their professional skills for a worthy cause such as social justice issues for public service and pro-bono efforts. 
Image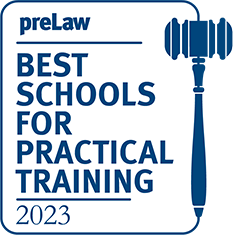 It's not just selfless; it's practical.
Having real-world experience, to use, test, and hone your skills gives you an advantage in your legal career post-graduation. This can be through any one of our externships or clinics, all working under the guidance of an experienced faculty member.
Cooley Law School has two clinics that address different social justice issues.
THE COOLEY INNOCENCE PROJECT
The Cooley Innocence Project gives students the mission of identifying and providing legal assistance to individuals who may be wrongly convicted if DNA evidence or re-examination of other forensics evidence might exonerate them. Securing the release of innocent people is not only a civic good but an excellent learning experience. 
PUBLIC DEFENDER CLINIC
The other social justice clinic is Cooley's Public Defender Clinic, which helps people who cannot afford legal representation and must rely on a state-provided public defender. Students are allowed to appear in court for the Washtenaw County Public Defender's Office if supervised by a member of the state bar and with the judge's permission, including: 
Misdemeanor and felony criminal cases in the Washtenaw County District and Circuit Courts.
Juvenile delinquency, abuse, and neglect cases in the Washtenaw County Probate Court.
Giving students experience in the law and the courts before graduation furthers the social justice interests of the individuals they represent. More importantly, it furthers the cause of social justice by giving students real-world exposure to what happens when social justice fails and what they can and should do about it.