JOIN IN OUR COMMITMENT TO SERVING COMMUNITIES
At WMU-Cooley, we are committed to nurturing legal scholars who are committing to using their knowledge and experience to serve the broader community. 
Image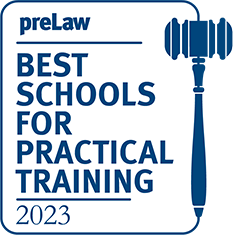 Legal rights protections mean little if community members lack access to legal services. Our community service clinics give you the opportunity to learn important areas of substantive law while providing essential service to those who need it the most. 
Whether in Michigan or Florida, you can put your knowledge to use for the good of your neighbors in the following clinics.
Sixty Plus, Inc., Elderlaw Clinic
The Sixty Plus, Inc., Elderlaw Clinic (Sixty Plus) is an estate planning clinic at WMU-Cooley Law School's Lansing, Michigan campus. The students are supervised by attorneys and are authorized to practice law under the supervision of a Michigan licensed attorney. Student Attorneys can interview and counsel clients, draft a variety of estate planning documents, including wills, power of attorney for health care, durable power of attorney for finances, and enhanced life estate deeds for clients. More information about Sixty Plus is here.
Debt-Relief Clinic
The Debt Relief Clinic provides debt-related legal assistance on issues arising from past-due medical/hospital bills, loans, predatory lending, unfair/abusive collections practices, and more for under-served individuals in Hillsborough County, Florida. You will have an opportunity to represent clients in transactional matters, alternative dispute resolution, and pre-litigation resolution, all under the supervision of practicing attorneys.