WMU-COOLEY SUCCESSFUL ALUMNI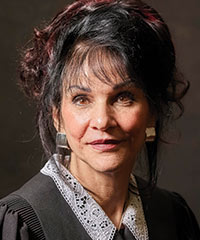 Rosemarie Aquilina
Many know her as the judge who gave abuse survivors a voice in court, but there is so much more to know about Ingham County, Michigan, Circuit Judge Rosemarie Aquilina. Right from the start, she was a pioneer woman on the law school landscape and a champion for new and better law classes. Today, she's a mother, grandmother, adjunct law professor, judge, and advocate for those without a voice.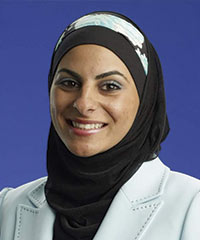 Dewnya Bakri-Bazzi
As a Muslim-American woman, Dewnya Bakri-Bazzi could have been intimidated by the stereotypes designed to keep her down. Instead, she blew them all sky high by following her heart and remaining faithful. From defending her older sister at the tender age of six to starting a Muslim legal organization in law school and co-founding a law firm before she reached age 40, Bakri-Bazzi has earned a reputation most take a lifetime to achieve.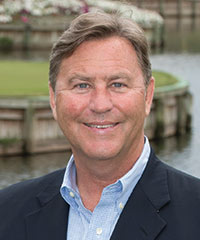 Ross Berlin
After obtaining his juris doctor from WMU-Cooley Law School, Ross Berlin began a remarkable career in the sports arena, beginning as an associate at a Los Angeles sports and entertainment law firm, advancing to general counsel of a public works/environmental systems enterprise; then Senior Vice President of Venues, 1994 World Cup USA; consultant for the 1997 Ryder Cup in Valderrama, Spain, and now Senior VP of Player Relations for the PGA Tour.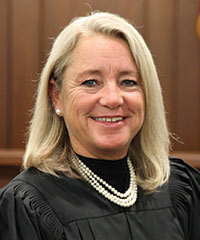 Janice Cunningham
One of the first female attorneys in the Lansing, Michigan area to form her own law firm, Eaton County Circuit Court Judge Janice Cunningham was also the first woman elected as a circuit judge in Eaton County. Her career has included teaching law, arguing before the U.S. Supreme court, and presiding as the second judge to sentence disgraced sports medicine doctor Larry Nassar. Every decision is soundly based on a philosophy of being prepared, being professional, and being patient.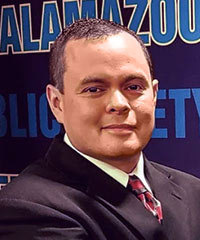 Rafael Diaz
Life happens, and sometimes that means you have to roll with it and find creative ways to achieve your goals. Just ask Lieutenant Rafael Diaz, WMU-Cooley Law School graduate and member of the Kalamazoo Department of Public Safety. By deftly juggling law school, work and family, he now enjoys a life combining the best of all his desired worlds – his family, the law and criminal justice.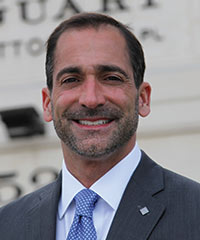 Jason Guari
Giving back is something most people hope to do at some point after they settle into their careers, but sometimes fate intervenes, and it happens sooner rather than later. For trial attorney Jason Guari, his time to give back began early on when his wife became critically ill with leukemia. Since then, Guari has taken leadership roles in a non-profit continuing to support research in the fight against cancer, with his wife, a survivor, and daughter who is doing her own work to help.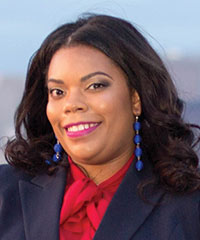 Erika Kirkwood
When you get into a career and love it, it's awesome. But sometimes you feel there is more you should be doing. Some find contentment with the status quo; others forge ahead in search of that unknown fulfillment. Erika Kirkwood is among the "others." She started out in law enforcement in Chicago, with a plan to become an  FBI agent, but a hiring freeze put that plan on ice. So she used her Criminal Justice degree to become an investigator for the city. That's where WMU-Cooley Law School came in.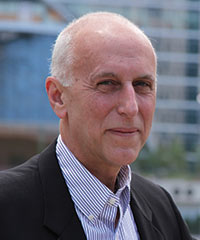 John Mallul
There's "the law," and then there's "the law." One is the occupation of an attorney, the other is the role of law enforcement. Combine the two, and you get John Mallul, a 1983 graduate of WMU-Cooley Law School. After passing the bar, Mallul worked as a sole practitioner. But when he heard that the FBI was taking applications, he had to go for it, and was accepted and fast-tracked through the FBI's extremely comprehensive selection and training process. He then realized the value of his legal education.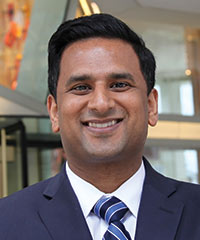 Ahmed Salim
An education is key to so many things, but without the drive and enthusiasm to put it to work, an education can often be wasted. So, when Ahmed Salim decided to go to law school, he already knew he wanted to use his legal education to "make real change and impact others' lives." Today he is doing just that in health care and is grateful for the decision he made almost a decade ago to choose WMU-Cooley to become his alma mater.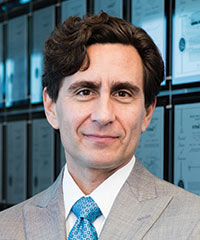 John Schmieding
There are so many paths one can take with a law degree, and once on the right path, great things begin to happen. John Schmieding has been using his extensive expertise and experience as a world leader in the orthopedic medical devices industry. His philosophy to drive innovation and creativity, not financial outcomes, lines up with the business mission of helping surgeons treat patients better.™