Defenders of the people
Image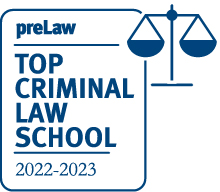 The Washtenaw County Public Defender's program is a blended clinic. While working for the Washtenaw County Public Defender's Office, students are allowed to practice law under Michigan Court Rule 8.120. This court rule enables students to appear in court under the supervision of a state bar member and with the approval of the judge. Students handle a wide variety of defense work, including misdemeanors and felonies.
About the Program
Image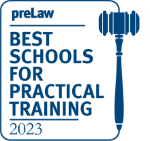 The Public Defender Clinic is a unique opportunity for Cooley students to represent real clients. As an extern, you will have the chance to experience the criminal defense of indigent persons in a "hands on" environment. You will:
Interview, counsel, and represent indigent defendants;
Engage in the practice of law under the supervision of experienced attorneys;
Have an opportunity to appear in court frequently;
Work with a highly skilled group of attorneys who have been trained by the Cooley clinic faculty to be outstanding supervisors and mentors;
Have opportunities to polish your public speaking skills;
Have an opportunity to use technology for the purposes of self-evaluation as well as for the practice of law;
Have an opportunity to work in a collegial, cooperative atmosphere with other students;
Have an opportunity to apply the legal theories you have learned in the classroom in your real cases with actual clients;
Have an opportunity to engage in negotiations/conversations with prosecuting attorneys in the community
This extraordinary opportunity requires extraordinary commitment and responsibility. Students enrolling in the Public Defender Clinic may register for three to 10 credits.
At the beginning of the term, you will be expected to attend an intensive orientation class. The purpose of this orientation is to familiarize you with the procedures and basic legal issues you will face as you deal with our clients. This is a good way to "come up to speed" very quickly so you can begin your clinical experience as quickly as possible. Except for extraordinary circumstances, students who withdraw from the externship after Friday of the first week of the first term will earn an "F" for the class for that term.
Students with a cumulative GPA of 2.00 or better and at least 40 credit hours earned are eligible for admission, if they have completed Criminal Law, Criminal Procedure and Evidence. Applications are reviewed to ascertain the applicants' eligibility.
Please see the Washtenaw County Office of Public Defender website if you have any questions.