Making a Real Difference
The WMU-Cooley Innocence Project is part of the Innocence Network, which has been credited with the release of over 329 wrongfully accused prisoners, mainly through the use of DNA testing. In its short life, the WMU-Cooley Innocence Project has led to the exoneration of four individuals: Kenneth Wyniemko, Nathaniel Hatchett, Donya Davis, and in June 2017, our fourth individual LeDura Watkins who spent nearly 42 years in prison for a crime he did not commit.
WMU-Cooley Innocence Project interns and students have the privilege to review case files, screen applications, investigate facts, conduct interviews, analyze cases, and represent innocent clients in court. Students assist assigned attorneys with research and pleadings for post-conviction proceedings. 
On January 1, 2001, Michigan enacted a DNA statute (MLC 770.16) which provides a post-conviction remedy for those wrongfully convicted incarcerated persons who are innocent of the charged offense and whose innocence can be established by DNA testing of the biological evidence collected at the time of the offense.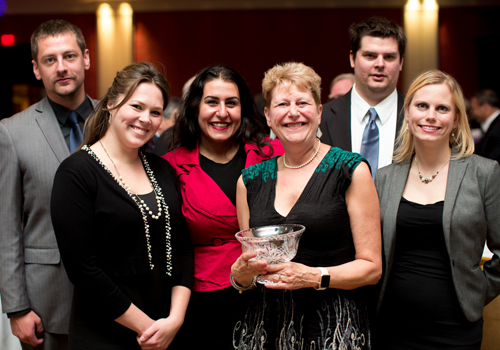 Recent Exonerations
As of this date, the project has received, reviewed, and evaluated over 5,000 requests for assistance. There are a number of cases in court preparation status and several hundred under review or investigation. New requests come into the project each week.
LeDura Watkins
On  June 15, 2017, LeDura (Ledora) Watkins was released after serving almost 42 years for a robbery and murder he did not commit. Based on the WMU-Cooley Innocence Project's motion for new trial, the Wayne County Prosecutor's office agreed to vacate the judgment of conviction and dismiss all charges in the 1975 murder of a Detroit woman. Watkins was sentenced to life without parole on April 15, 1976. The WMU-Cooley Innocence Project filed a motion for new trial on January 19, 2017. The prosecutor's office agreed that hair comparison evidence used against Watkins does not meet today's scientific and legal standards. In 2013, the FBI disavowed testimony by FBI-trained analysts, finding they often overstated their conclusions. The Detroit lab analysts, trained by the FBI, tied Watkins to the crime scene based on a single hair. Click to read the story.
Donya Davis
After serving almost seven years in prison for a crime he did not commit, Donya Davis was revealed to be innocent by post-conviction DNA testing. In 2013, the WMU-Cooley Innocence Project sought DNA testing under Michigan's post-conviction law, MCL 770.16. After testing was ordered, the results excluded Davis as the source of male DNA. In light of the new evidence, the Wayne County Prosecutor's office did not oppose WMU-Cooley Innocence Project's motion for a new trial. Donya Davis was released from prison pending a new trial on June 20, 2014. All charges were dropped by Wayne County Prosecutors in November 2014. Click to read the story.
Nathaniel Hatchett
Nathaniel Hatchett was 17 years old when he was arrested in Michigan for a rape he didn't commit. Although DNA testing pointed to his innocence before trial, he was convicted and sentenced to 25 years in prison. When the evidence was located in the State Police crime lab, The WMU-Cooley Innocence Project requested that new DNA testing be conducted. In 2008, the WMU-Cooley Innocence Project filed a motion for a new trial. Prosecutors agreed to support the motion, and then filed for the dismissal of all charges against Hatchett. He was released from prison on April 14, 2008. He served a decade in prison before new DNA tests led to his exoneration. Click to read the story.
Kenneth Wyniemko
On June 17, 2003, Kenneth Wyniemko walked out of prison a free man after Macomb County prosecutors dismissed all charges against him. Wyniemko had been in prison since 1994, convicted of rape. Wyniemko's exoneration, after nine years of being imprisoned, was made possible by efforts of the WMU-Cooley Law School Innocence Project. Click to read the story.
The Mission of the WMU-Cooley Innocence Project
Shortly after the post-conviction DNA testing statute went into effect, WMU-Cooley Law School initiated The WMU-Cooley Innocence Project. In May 2001, it began operation as a law school clinic. Operating under the DNA statutory criteria, the project's dual mission is to identify, provide legal assistance to, and secure the release of persons who are wrongfully imprisoned for crimes they did not commit and to provide its students with an excellent learning experience. It is the only such DNA project in the state.
Each term, the project accepts 6-10 especially qualified students to work with faculty experienced in criminal and post-conviction law to review and evaluate post-conviction cases for strong evidence of factual innocence and prepare appropriate cases for court action. WMU-Cooley Law School students, under faculty supervision, work directly on the project and are intricately involved in various operations of the project, such as creating screening procedures, obtaining and reviewing case histories, applying screening devices, investigating facts, interviewing involved persons, writing case time lines and summaries, performing case analyses, preparing written case evaluations and pleadings. As a case is selected for legal action, the project prepares pleadings for court filing and a student is assigned to assist a participating attorney. A group of criminal defense practitioners statewide and Cooley alumni have agreed to work with the project faculty and students in taking certain cases to court on a pro bono basis.
For Students
Orientation
At the beginning of the term, you will be expected to attend an orientation session. The purpose of this session is to familiarize you with the policies and procedures, and to familiarize you with Michigan's DNA testing statute and DNA testing in general.
Time Commitment
Students who enroll in the Innocence Project must do so for two consecutive terms. The Innocence Project meets as a class for two hours a week. In addition, students meet with their supervisors weekly to review cases. You will be required to document a minimum of 90 hours of work per term.
Review and Selection Process
All students with a cumulative GPA of 2.00 or better, at least 40 credit hours earned, and at least two terms left before graduation are eligible for admission into the program.
Applications are reviewed to ascertain the applicants' eligibility. Applicants closest to graduation, with at least two terms remaining, are favored in the selection process. Students who have applied before and who have not been selected for enrollment are also favored. Students will be notified personally by noon on the Friday before registration begins.
Donations
The WMU-Cooley Innocence Project does not charge for its services and receives no government funding. It is maintained entirely by WMU- Cooley Law School, with a supporting federal grant and private donations. To help keep this important project going and to take part in its beneficial mission you can make donations payable to:
WMU-Cooley Law School Innocence Project
300 S. Capitol Avenue
Lansing, Michigan 48933
Additional Questions?
Marla Mitchell-Cichon, Director - [email protected]
Cassandra Babel, Staff Attorney - [email protected]